Blackrock Automation LTD. was started in 2010 as a means of providing an elite level of development, integration, service and customer support for varied areas of oil and gas production. This goal is met or exceeded with the work ethic, experience and execution provided by all employees at Blackrock.
Blackrock is a growing company and has become one of the largest in Western Canada with a focus on service, and the construction or upgrade for projects of all sizes. We are currently fully insured in North America and are actively working in British Columbia, Alberta, Saskatchewan, Manitoba, North Dakota and Texas.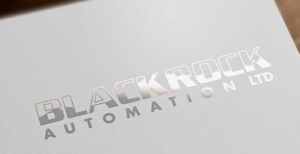 Kevin Heller
Partner / Senior Integrator
Raised on the Southern Alberta Prairies, Kevin learned the value of hard work and efficiency early from working on the farm.  From the farm moved into the Oil and Gas world as an apprentice Electrician in 1994, gaining his Journeyman and Red Seal in 1999 and eventually his Master's in 2004.  From there, Kevin partnered in an E/I company and eventually started his own which he sold in 2007.
Blackrock was born in 2010 with the foresight that there was a void in fit for purpose solutions at the field and corporate level. The company has grown to be one of the largest in Western Canada with the primary focus still being the same. Kevin has embraced the growth and facilitated it with the on boarding of several key personnel into ownership roles.
Kyle Hyland
Partner / Senior Integrator
Kyle joined the Blackrock Automation team in 2010 as a Systems Integrator.  He grew up in Bow Island Alberta learning the value of hard work and the vast impact the Oil and Gas industry has on Canada's economy.  Kyle completed his Journeymen Red Seal Electrical certification in early 2005.  He began working for an oilfield service company as an Electrical and Controls Technician on Top Drives where his work took him around the world.  Kyle, with his wife Sheena, moved to Dubai UAE in 2007 to be the Field Support Specialist and eventually became the Operations Manager, before returning to Calgary in 2010 to welcome their first of 3 boys.
Jeff Middlemiss
Partner / Senior Integrator
Bio coming soon.
Brandon Hart
Partner / Senior Integrator
Driven by a curiosity for how things work and a desire to make them do so, Brandon thought he'd found his calling with an electrical engineering degree and biomedical specialization from University of Calgary in 2008.  This was instead immediately applied to Industrial Control System design and implementation for Oil and Gas applications while working for engineering firms in Calgary.  He joined the Blackrock team in 2014 where he continues to enjoy the challenge and opportunity for problem-solving this field provides.
Kurtis Robinson
Partner / Senior Integrator
Following 7 years as an independent contractor, Kurtis was welcomed into Blackrock in 2015 following multiple mutual project executions.  Like Kevin, Kurtis was also raised on the Southern Alberta Prairies.  In 1998 Kurtis left the farm and completed his Bachelors of Science Degree in Information systems.
Following his graduation, he began apprenticing in Controls and Automation with a well-respected Integrator.  Kurtis has experience on all level of Blackrock projects from single well tie-ins to major greenfield facility design and construction.  Kurtis' drive in the field of automation comes from the challenges of each project and opportunities to learn new processes and platforms.