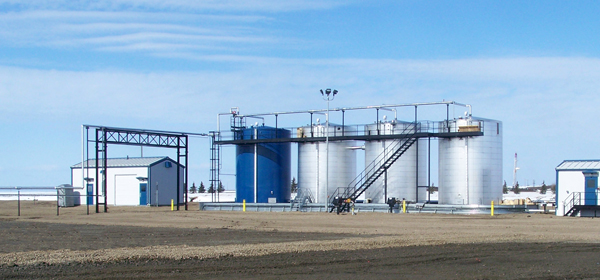 AUTOMATED SOLUTIONS
FOR THE OIL & GAS INDUSTRIES
Blackrock Automation LTD. was created to provide an elite level of development, integration, service, and customer support to the Oil and Gas industry, as well as other sectors. With a proven track record Blackrock prides themselves on cutting edge innovation to create fit-for-purpose design and integration for new installs and upgrades. While also providing 24/7 service and support for all new or existing sites.
We are currently fully insured in North America and actively working in British Columbia, Alberta, Saskatchewan, Manitoba, North Dakota, and Texas.
Blackrock has strategically placed personnel across British Columbia, Alberta and Saskatchewan to meet all of our customer's needs. We have the flexibility to work with engineering groups and the safety accreditation to also work directly for the end user.
"Blackrock Automation has been providing Teine Energy with SCADA design, implementation and support for over four years. Blackrock has consistently demonstrated its technical expertise as it relates to automation design, PLC programming and SCADA. Given his outstanding performance with Teine Energy I would recommend Blackrock Automation to any company requiring their services."
Tyler Homan
VP Production, Teine Energy
"For over eight years Venturion Natural Resources Limited, which was sold in 2011 and is currently Venturion Oil Limited, has utilized Kevin Heller and Blackrock Automation for its electrical and instrumentation engineering and design requirements. Venturion's relationship with Blackrock has resulted in high quality electrical and instrumentation at its oil and gas facilities, installed in a timely, cost effective manner."
Brian Goodfellow
VP of Production and Operations, Venturion Oil Limited
"Blackrock Automation Ltd. has been providing CIOC with PLC, HMI, RTU and SCADA design integration and support since early 2015. Blackrock was initially brought into an existing project as an automation service provider to trouble shoot and finalize issues with a control system. Based on their success, their scope of work was expanded to upgrading our company with a new SCADA platform for local control as well as full SCADA functionality…I would recommend Blackrock Automation Ltd. to any company requiring their services."
David Anderson
Sr. VP, Hammerhead Resources
(Formerly CIOC)